The set consists of microfiber fabric and is particularly soft on the skin.

SOFT, WARM AND BREATHABLE
The quality of the fabric makes this bedding set soft, warm and breathable. You'll never want to get out of bed again!

The quality of the fabric makes this bedding set soft, warm and breathable. You'll never want to get out of bed again!
what do our amazing customers say about BYMCF?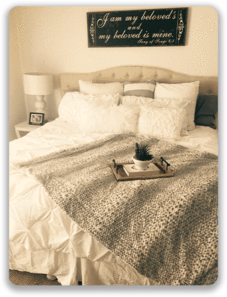 I saw an ad on Facebook and fell in love with this duvet cover! I bought 2 of them, including one for my sister, it's beautiful!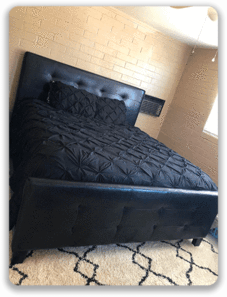 I don't trust online purchases, but I saw that you can pay with Paypal and decided to buy it .. I made the right choice.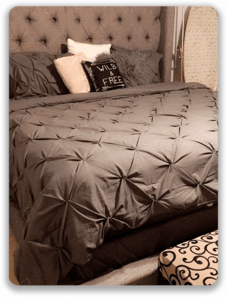 This bedding is spectacular. It keeps you very warm and at the same time gives your room a great look. Recommend it.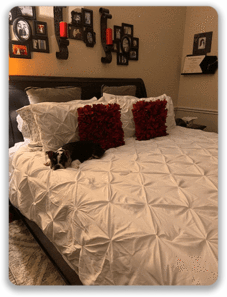 I waited to wash before writing the review because I was afraid it would be ruined. washed it in the washing machine at around 40.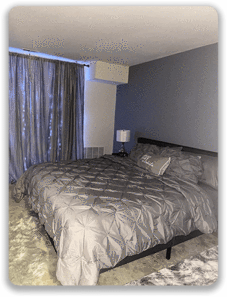 I've been using it for 2 years and after many washes it's still perfect. The quality is excellent and the color I bought goes perfectly.
You may have seen us featured in...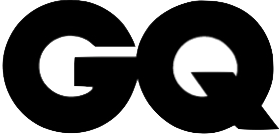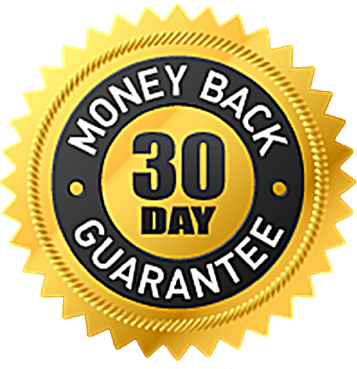 30 DAY MONEY BACK GUARANTEE
Not satisfied with your order? No worries! If you believe your order is faulty or damaged - contact us immediately! We will do all we can to provide you with the best shopping experience.
FREQUENTLY ASKED QUESTIONS
Can't find your question? Email us at info@bymcf.com
What does the set consist of?
The set consists of 3 parts: a duvet cover and 2 pillow cases.
What size are the pillowcases?
The dimensions of the pillovw cases are 50cm x 75cm. Ihe size of the pillowcases is the same for all selected sets. Whether you choose small, medium or large, the size of the pillow cases is 50 cm x 75 cm.
Can you buy 2 duvet covers and only 2 pillowcases?
Unfortunately this Is not possible. Each bed set consists of 3 parts, duvet covers and pillow cases cannot be sold individually.
There are some pictures of the product in the same color, but the colors are different, why?
The colors look different because the photos were taken in different rooms with different brightness. I his may cause the bedding set to look lighter or darker in some photos, but in reality the color is the same.
Please note that the bed linen set in your room may have a slightly different color than the one shown in the photos, this is due to the brightness.
Do the covers have buttons or zippers?
The duvet cover has a zipper.
How do you recommend washing and drying?
we recommend machine wash at 40 but you can easily hand wash it ir you'd iike.
For drying, we recommend drying it Outdoors and not in the dryer,
Is it possible to get more information about shipping?
Shipping is free, we pay for it. Your package will be dispatched approximately 1-2 working days from the time you placed your order.
Because we receive so many orders, it can take up to 3-9 working days for the package to arrive. Many customers tell us that they usually receive their package within 7 working days.
But don't worry, we will provide you with a tracking code by email that you can use to track your package on the way.
What should I do if the product does not meet mny expectations?
we believe that the quality or our products is excellent and we want to make sure that we can back them up with a risk-free guarantee.
Should you not have a positive experience for any reason, we will do everything we can to ensure that you are 100% satisfied with your purchase.
Contact us at info@bymcf.com if you need help.